Connecting people and the
future with communication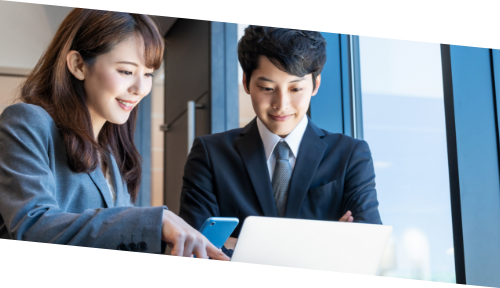 Connecting people and the future
with communication
Utilizing ICT to bring greater convenience and affluence to lives, businesses, and society
TOKAI Communications strives to be a good partner that interacts with, supports, and contributes to our customers.
We are making maximum use of our proposal strength, fine-tuned support, and company infrastructure to provide a wide range of services.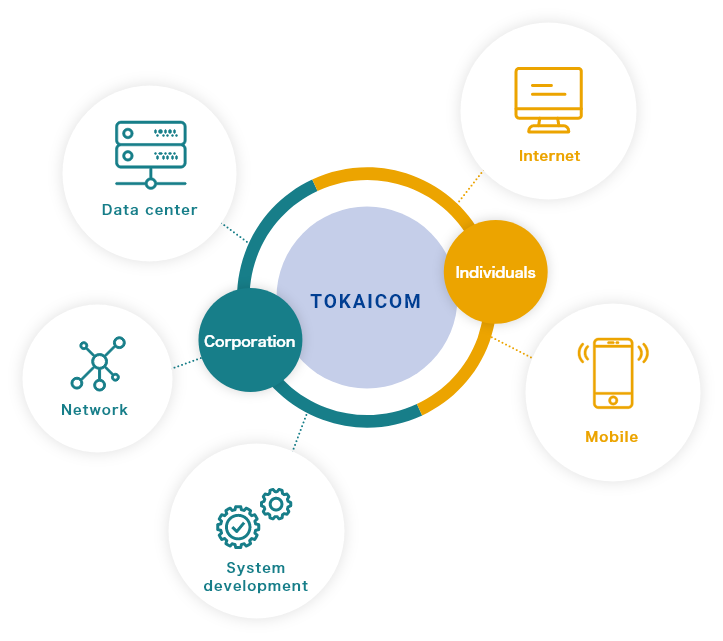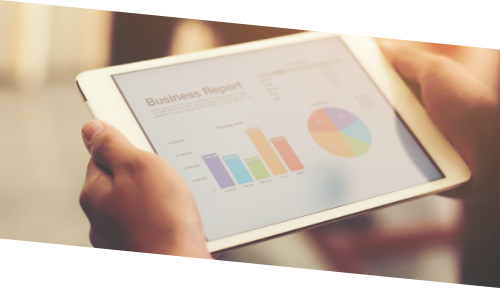 Message
Thank you for your continued support of our company.
The Internet and Cloud computing have become key parts of the social infrastructure in recent years, and it is expected that the use of new ICT centering on AI, Big Data, and IoT in a variety of areas will have a large effect on the future advancement of society.
Under these conditions, TOKAI Communications is working to identify changes in the environment that surrounds our business and our customers' lifestyles, and are establishing and expanding a platform business that utilizes our strong customer base in services for individuals. Through our services for corporations, we will also provide a solution trinity consisting of advanced technologies for system integration, a high-quality communications infrastructure based on our company's network, and a data center known for its strength in flexibility and stable operation.
TOKAI Communications will continue to grow as the company responsible for the telecommunications business of the TOKAI Group, and will contribute to society by providing products and services that are loved by customers and communities. We will continue making every effort to bring us step by step closer to being the company that we aim to be.
I would like to ask for your continued support and patronage.
Yasuhiro Fukuda, President
TOKAI Communications Corporation
Company profile
Name

TOKAI Communications Corporation

Founded

March 18, 1977

Headquarters address

TOKAI Building, 2-6-8 Tokiwa-cho, Aoi-ku, Shizuoka-shi, Shizuoka-ken

Capital

1,221 million yen (as of March 31, 2023)

Number of employees

1,313 (as of March 31, 2023)

You can download our company brochure here.